As the chill of winter descends across Australia, thoughts turn to how to keep our homes warm in the most cost-effective way. With rising energy prices and cost of living pressures, heating your home can feel like an expensive burden. But there are affordable options out there to keep you toasty without sending your bills skyrocketing.
In this comprehensive guide, we'll break down the pros, cons and costs of the main home heating systems available in Australia. We'll look at upfront costs, running costs, efficiency, and suitability for different home types so that we can find out what is the most cost-effective heating for a home in Australia.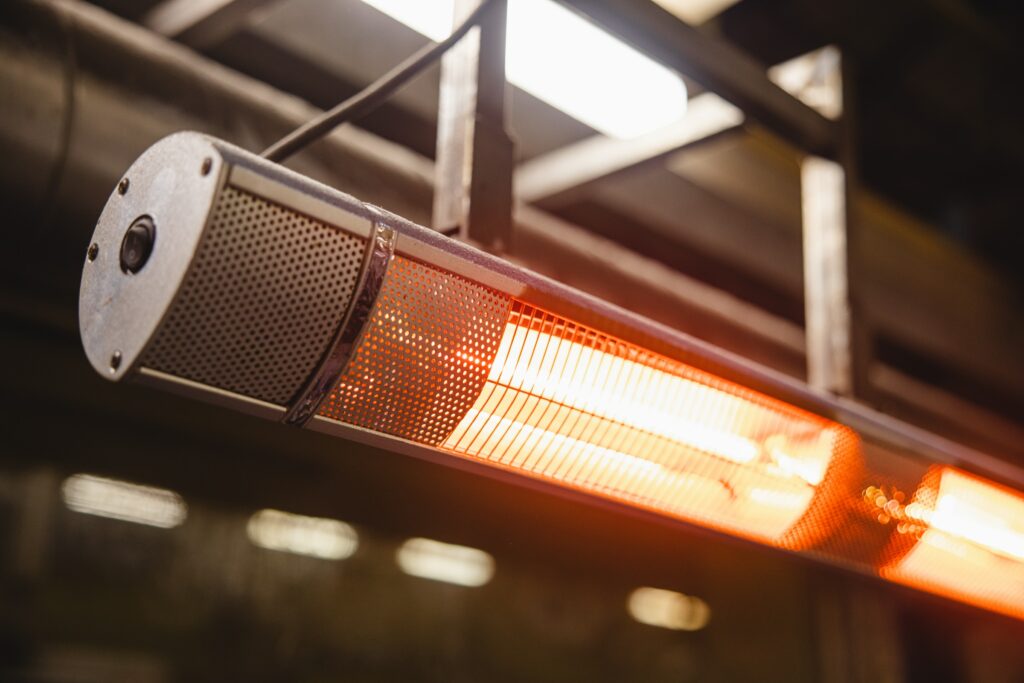 What is the Most Cost-Effective Heating for a Home in Australia:
Air Conditioning – The Most Cost Effective Long Term
Reverse cycle air conditioning, also known as a heat pump, extracts heat from the outside air and pumps it indoors. It makes it extremely efficient compared to other heating methods. Air conditioners have higher upfront costs but are the cheapest to run long-term.
A medium-sized reverse cycle air conditioner costs around $1200 – $2000 to buy and install. Running costs are just $306 per year based on 6 hours of use per day for winter.
Over 10 years, you would spend approximately $4500 in total on purchase and running costs.
Pros:
Cheapest running costs long-term
Cools as well as heats
Whole home systems available
Cons:
High upfront cost
Need proper installation
Best for: Homeowners who can afford the initial outlay.
Gas Heating – A Mid-Range Option
Gas heaters remain moderately popular in Australia thanks to their lower upfront cost compared to air conditioning. But gas prices are rising, reducing the cost advantage over time.
A medium-sized gas heater costs around $500 – $1400 to buy. Running costs are approximately $237 for winter.
Over 10 years, you would spend about $3700 in total on purchase and running costs.
Pros:
Lower upfront cost than air conditioning
No installation required
Cons:
Running costs may rise with gas prices
Doesn't cool as well as reverse cycle
Best for Homeowners with existing gas connections.
Portable Electric Heaters – The Budget Choice
Portable electric heaters are the cheapest option upfront, with prices from just $30. But they are the most expensive to run long-term.
Running costs are around $308 for winter based on 6 hours of daily use.
Over 10 years, you would spend approximately $3380 in total on purchase and running costs.
Pros:
Very cheap to buy
No installation required
Cons:
High running costs long-term
Only heat one room
Best for: Renters and budget-conscious buyers.
Other Heating Options
Wood fireplaces cost $1000 – $1500 for installation, with yearly running costs of $200 – $300 for firewood.
Hydronic heating uses water to heat the home. Systems cost $4000 – $12,000 installed, with yearly running costs of $790.
Ducted heating costs $5500 – $10,000 installed and $1220 per year to run.
While these systems have benefits, overall, they are more expensive than reverse-cycle air conditioning in the long run.
Tips for Choosing the Right Heater
Consider upfront cost vs long-term running costs
Choose the correctly sized system for your home
Look for energy-efficient models (high star rating for air conditioners)
Use draught sealing, curtains and rugs to improve efficiency
Making Your Heating More Affordable
Here are some handy tips to reduce your heating bills this winter:
Set the thermostat to 18 – 20°C
Only heat rooms you are using
Layer clothing and use electric blankets
Let sunlight in during the day, close curtains at night
Seal gaps around windows and doors
Consider a timer or smart thermostat
Service heaters annually for maximum efficiency
Frequently Asked Questions:
What is the most energy-efficient heating?
Reverse cycle air conditioners (heat pumps) are the most energy-efficient heating in Australia. Even low-rated models are cheaper to run than other heaters.
Should I get gas or electric heating?
Electric reverse-cycle air conditioning is generally cheaper to run than gas heating. However, gas heaters have lower upfront costs.
How can I reduce my heating bill?
Using draught proofing, curtains, thermostat settings and timers can improve efficiency. Only heating rooms you use also saves energy and money.
The Bottom Line:
So there you have it – a comprehensive guide to choosing the most cost-effective heating for your Australian home. With the right system and some energy-saving steps, you can stay cozy this winter without breaking the bank. Just remember to look at both upfront and long-term running costs when deciding which option is best for your budget and needs.