Eclipse
Home Window Tinting
Eclipse Home Window Tinting is trusted by home owners all over Brisbane. Check out our 5 Star Reviews + our most recent photos. We're so confident in our quality service, we offer:
Residential Lifetime Guarantee

Commercial 12-Year Guarantee

Premium Window Tints

20+ Years of Experience

Ultra-Competitive Pricing

Expertly Installed by the Owner (Ben)
Call Us (07) 3067 3354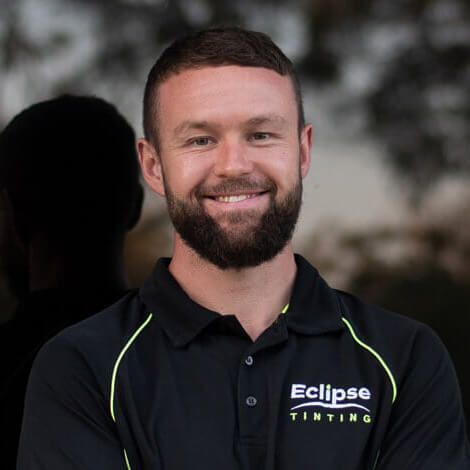 Get a Quote Today
Call us on (07) 3067 3354
Or, Enter your details below
Trusted by
THOUSANDS

of Home and Business Owners in South-East Queensland
Call now and Save 20% when you tint two or more windows.
4 Benefits

of Our Premium Brand
Window Tints

We only use trusted premium brand window films suited for Queensland conditions.
Tint for Security & Safety
Reduce people seeing into your home or workplace. You also reduce glass-shatter if an unlikely event occurs, as the window film literally holds the broken glass together.*
Tint Reduces Energy Consumption
Our premium range of tints can reduce heat transfer by 86%. Keeping your home or workplace more comfortable whilst reducing cooling and heating related energy costs.
99.9% UV Rejection
We don't need to tell you how bad UV rays can be for your health, but UV rays also attribute to the fading of your furnishings (including flooring!). Our premium window tint films block UV by up to 99.9%
Tint for Daytime Privacy
The #1 reason most people get window tinting, is for the added privacy benefit. Our premium tints are aesthetically pleasing. Whether you own a beach-side mansion, or a rental property – our premium tints will look stunning.
The Brisbane Window Tinting Experts
Benefits of Tinting Your Home Windows
You're tired of dealing with the heat, glare and privacy invasion that comes from having windows in your home. Not only are you uncomfortable, but you're also worried about what people might see through your windows!
If you've been looking for a solution to these problems, look no further than Eclipse Home Window Tinting Brisbane. Window tinting will block out UV rays and reduce fading on furniture and flooring inside your home. It'll also help keep the interior of your home cooler so that you can enjoy greater comfort throughout the year!
Did you know, you can save energy by tinting your home's windows? This is because the window film helps to reduce the amount of solar energy that gets into your home. This in turn reduces heat and keeps both indoor temperatures and your energy bill down.

Heat in your home or home office can build up quickly (as we all know, living in Brisbane) and causes discomfort, putting stress on air conditioners to cool it back down. Window tinting helps to keep interior spaces cooler, so you'll enjoy greater comfort throughout the year.

2. Enhanced Comfort at home

A Brisbane summer gets hot! You won't just benefit from reduced energy bills, but when you get the right window films installed, your home can stay significantly cooler in the summertime. This is perhaps the most beneficial benefit of all; extra comfort for you and your family.

3. Glare Reduction: Window Tint Reduces Glare

Whether it's glare on the TV, or on your computer in the home office, glare can make you really uncomfortable (eye strain anyone?). You can minimise glare on light sources and reduce uncomfortable eye strain by having us install one of our premium window tint films on your home windows.

We're sure you can relate to this, but have you ever been driving down a street and noticed people looking in through your home windows? You may not have the paparazzi hiding in the front bushes, but your privacy is still important. Tinting your windows reduces visibility from the outside, so it's much more difficult for passers-by to see into your private property.

5. Security Film: The Security Benefits

If someone ever tried to throw something through your window, the window tint film would actually help keep the glass together. This protects your family, so you don't have to worry about broken glass and dangerous shards if something is ever thrown through one of your windows.

6. Home Tinting: Boost your home's aesthetic appeal

Quite often we find that tints are chosen simply because they look nice! As window tinting is such a popular form of aesthetic enhancement amongst homeowners these days, there are plenty of options available in terms of design, colour and reflectiveness. We even have decorative film and of course frosted film available.

7. UV Protection: Reduce harmful UV rays

Ultraviolet light has been proven to be harmful to your health. By tinting your home windows with one of our Brisbane window films, you can block up to 99% of UV rays from the sun. This can help protect both you and your loved ones against eye damage and skin cancer.

8. Protect Furniture and flooring

Tinted windows won't just protect your eyes and skin, but it can also protect your furniture and flooring as well! When you tint windows, you help block UV rays, window tints will help prevent fading of the floors inside your home. It'll keep your home looking newer for longer.
Eliminate the headaches of heat, glare and privacy invasion by installing window film on your home windows. Our Brisbane Home Window Tinting Experts are able to provide you with a range of different tints that block UV rays and reduce fading. This will keep your furniture looking newer for longer while reducing eye strain! What's more, our experts take care of all installation work so that you don't have to worry about it at all. If you would like help choosing which tint is best suited for your needs or if want some advice on how to choose between various window films in Brisbane then contact us today – we're ready and waiting!
We also provide office window tinting and commercial window tinting for properties in Brisbane. For all your tint needs, contact us today!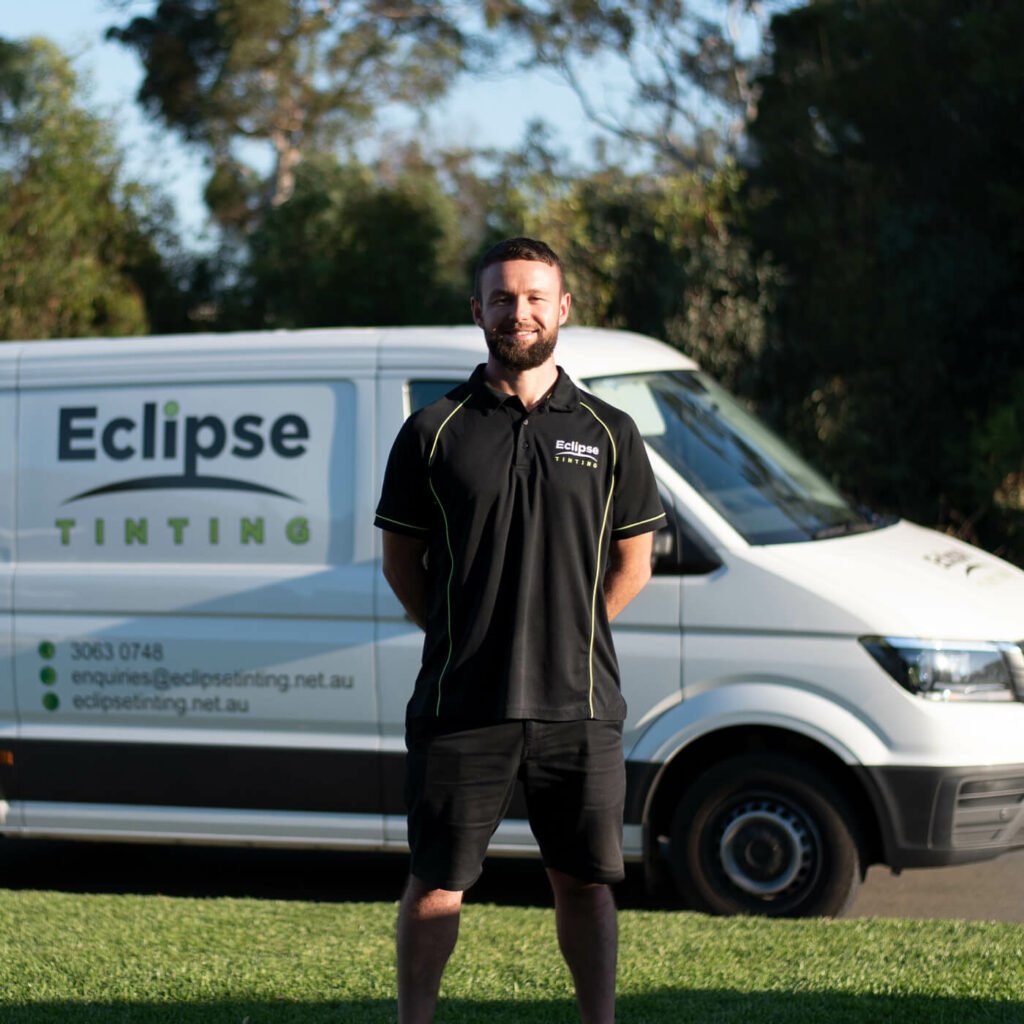 Meet Ben
Ben, is the owner of Eclipse Tinting. He has been tinting windows and doors across the globe for 20 years. Ben has tinted windows for thousands of homes and businesses, but he's also had his fair share of high-profile clients – one such example is the British Embassy in The Gambia.
Ben owns and operates Eclipse Tinting across South-East Queensland and specialises in home and commercial window tinting. There's no job too big, too high, too difficult, or too small for Ben.
If you're looking for a professional who:
Knows their craft,

Has ultra-competitive prices

Cleans up after the job

Provides incredible after-sales service