Insulating your windows is one of the most effective ways to improve the energy efficiency of your home. With energy prices skyrocketing in Australia, finding ways to reduce your power bills has never been more important. Properly insulating your windows can lower heating and cooling costs, increase comfort levels, and reduce outside noise.
In this comprehensive guide, we'll explore the different methods on how to insulate windows, as well as tips for choosing new energy-efficient windows. Follow these tips, and you'll be well on your way to a warmer, quieter and more energy-efficient home.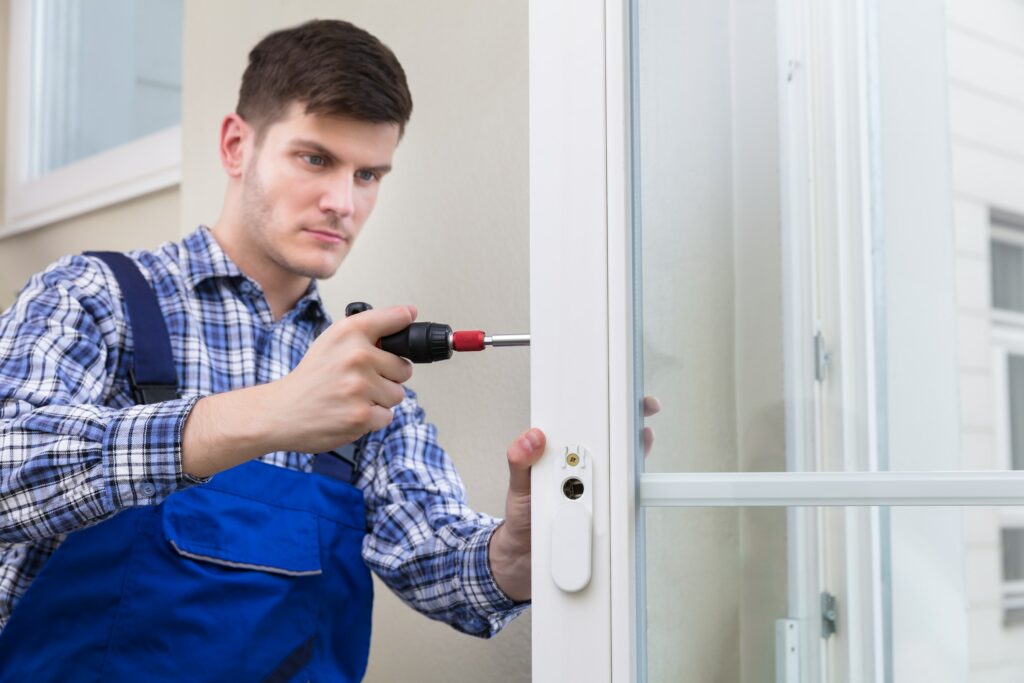 Why Insulate Windows?
Windows are often the weakest thermal link in a home. While walls have insulation built into the framing, windows are just a thin pane of glass with very little insulating properties. It allows heat to escape in winter and enter in summer easily.
According to the CSIRO, up to 40% of a home's heating energy can be lost through poorly insulated windows. This wasted energy also leads to higher greenhouse gas emissions from the increased use of heaters and air conditioners.
Properly insulating your windows provides many benefits:
Lower energy bills – Less heat is lost in winter, lowering heating costs. Less heat enters in summer, reducing air conditioner usage.
Increased comfort – More consistent indoor temperatures mean you'll be more comfortable year-round.
Noise reduction – Adding insulation helps block outside noise from traffic, neighbours, etc.
Environmental benefits – Reduced energy usage lowers your carbon footprint
How to Insulate Windows
If you don't want to replace your windows entirely, there are several cost-effective ways to improve the insulation of your existing windows.
Install Window Film
Window film is an affordable option that can provide good insulation. Special window tinting films help reflect heat away in summer and retain warmth in winter. High-tech films can block up to 79% of heat from entering your home.
Professional installation ensures the film is smoothly applied without bubbles or creases. DIY kits are also available, but the results may not be as effective.
Add Window Furnishings
Certain types of window furnishings can add a layer of insulation:
Insulated curtains – Special curtains have a layer of insulation inside to trap heat. Close them at night in winter for added warmth.
Thermal blinds – Blinds with aluminium coating also help reflect heat into the room.
Pelmets – Placed above curtains, pelmets prevent drafts and create an insulating air pocket.
Seal Air Leaks
Any gaps or cracks around windows allow air leakage, leading to heat loss/gain. Prevent this by sealing gaps:
Apply weatherstripping around movable sashes to seal air leaks when closed.
Caulk around fixed window frames to fill cracks and gaps.
Make sure window sills are properly sealed during installation.
Seal exterior wall penetrations made for pipes, vents, cables, etc.
Add Storm Windows
Exterior storm windows create an additional air gap for better insulation. They sandwich your existing windows between two panes of glass to reduce temperature transfer. DIY storm window kits are available, or you can install them professionally.
Install Window Awnings
Window awnings installed above windows provide shade from the summer sun. It reduces heat radiating through the glass into your home, lowering air conditioner usage. Opt for retractable awnings to control sun access in winter.
Choosing New Energy-Efficient Windows
If your windows are very old or inefficient, replacement may be the best option for maximizing energy savings. New technology offers many types of high-performance windows.
Double Glazed
Double-glazed windows have two panes of glass separated by a gap filled with air or gas. This insulated air space provides excellent noise and temperature insulation. Double glazing can reduce heat loss by up to 50%.
Low-E Coating
Low-emissivity (Low-E) window coatings help reflect heat back into a room. In winter, it keeps warmth inside and in summer, it reflects hot sun. Low-E coatings can reduce heat loss by 30-50%.
Gas Filled
Some double-glazed units are filled with insulating gases like argon or krypton instead of just air. It boosts insulation capability even further, with heat loss reduction up to 65%.
Triple Glazing
As the name suggests, triple glazing has three panes of glass instead of two. It adds additional insulation capability, with reductions in heat loss of over 60%. However, triple glazing is more expensive.
Thermally Broken Frames
Metal window frames conduct heat very easily. Thermally broken frames have an insulating material separating the inside and outside of the frame to reduce heat transfer.
Smart Glass
New smart glass technologies like electrochromic glass can switch between clear and tinted. It allows you to control solar heat gain and glare as needed.
DIY vs Professional Window Installation
Replacing windows is a project you can take on as a DIY job. However, for best results, it's advisable to have new windows professionally installed. It ensures:
Correct installation and sealing to prevent air and water leaks
Proper integration with weather barriers like building wraps
No damage to existing structures
Compliance with Australian standards
While DIY is cheaper, the potential for mistakes means your new windows may perform less efficiently. The cost of professional installation is generally a wise investment for such an important home upgrade.
Frequently Asked Questions:
How much does it cost to insulate windows?
The cost to insulate windows depends on the method used:
– Window insulation film kits start at around $20 for a small window and $150 for an average-sized window. Professional installation costs $5-$10 per square foot.
– Insulated curtains range from $50 – $300 depending on material and size. Pelmets cost $15-$50.
– Sealing air leaks with caulk and weatherstripping can be done for $3-$5 per window.
– Storm windows range from $100 – $1000 depending on material, size and installation.
– Replacement energy efficient windows average $600 – $1000 per window installed.energy-efficient
Should I insulate windows in summer or winter?
– For summer – Install window tinting films and exterior shading like awnings to reduce solar heat gain. Close insulated curtains during the day.
– For winter – Seal air leaks around windows and install window insulation kits. Use thermal curtains and keep them closed at night.
– It's ideal to insulate windows year-round for maximum efficiency and comfort in all seasons. Start by sealing air leaks, then add window treatments like films and curtains as needed.
Take Control of Your Energy Bills
With the right window insulation and energy-efficient glazing, you can drastically reduce your heating and cooling costs. A well-insulated home also has less temperature fluctuations, allowing you to maintain a comfortable environment year-round.
Follow the tips in this guide, and you'll be well on your way to a warmer house in winter and a cooler home in summer. Your bank account and the environment will thank you!