Let's face it, painting a house can be a daunting task. But, like a wise person once said, "You can't buy happiness, but you can buy paint". So, how much does it cost to paint a house in Australia? Buckle up because we're about to dive into the nitty-gritty of house painting costs, with a touch of humour and some colourful examples.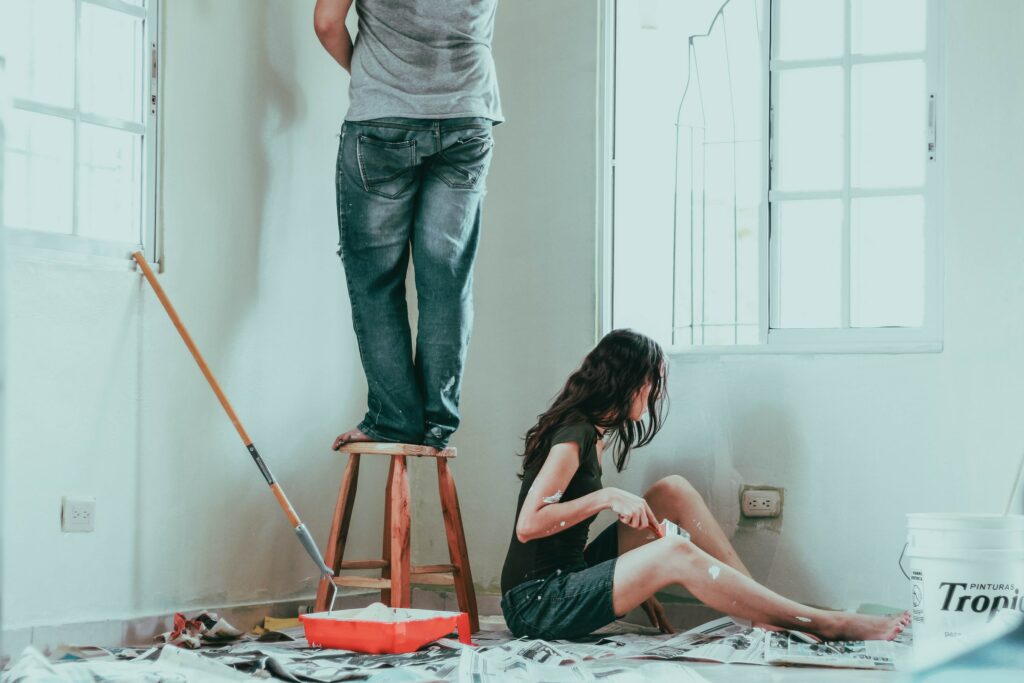 The Price Tag: Factors Affecting House Painting Costs
Before we get into the numbers, let's explore the factors that affect the cost of painting a house. Here are some key elements to consider:
Size of the project: Larger projects require more labour, materials, and time to complete. The cost per square foot can range from $1.50 to over $3.50, depending on the size and complexity of the project.
Complexity: Intricate designs, patterns, or textures can increase the cost due to the additional time, skill, and expertise required by the painting crew. Also, houses with more corners, trim, and doors will affect the cost.
Accessibility: Difficult-to-reach areas, such as high ceilings or tight corners, may require specialized equipment or additional labour, impacting the cost. Rooms with lofted ceilings can increase the price by 20% to 40%.
Additional services: Removing old paint or wallpaper will add to the price tag. If repairs are needed before painting, you'll likely pay more.
Quality of paint: Higher-quality paint typically comes with a higher price tag but may last longer and provide better coverage. A gallon of paint can run from $35 to $90, and cheap colour is more likely to peel or fade.
Location: Labor costs can vary depending on the cost of living in your area. On average, expect to pay professional painters between $20 to $50 per hour.
It's important to note that these factors can interact, leading to a wide range of costs for house painting projects. For example, a small single-story home with minimal trim may cost as little as $2,000 to paint, while a large two-story home with multiple dormers, complex trim, and stucco or brick may cost upwards of $10,000 or more.
Moreover, the conditions of your home can also affect the cost of painting. For instance, if your home has a lot of windows, doors, and other features, the amount of exterior surface to paint may differ from another house with the same square footage.
Lastly, the value of your time should also be considered when deciding whether to paint your house yourself or hire a professional painter. It typically takes homeowners twice as much time as a professional painter to complete a project, depending on their painting experience or skill level.
The Numbers: How much does it cost to paint a house
Now that we've covered the factors that affect the cost of painting a house let's dive into some numbers. According to a study, the typical cost to paint a house ranges from $1,811 to $4,435, with the national average around $3,087, or from $0.50 to $4 per square foot. Remember that these numbers are for the US market, but they can give you a rough idea of what to expect in Australia.
Examples and Anecdotes: House Painting Adventures
Painting a house can lead to some funny and memorable moments. For instance, imagine a daughter who didn't know her house was being painted, and she threw open the window violently to yell out, causing the poor painter to fall off his stepladder nearly.
Or, consider the 81-year-old woman whose six children still tell the story of her kitchen painting adventure in the 1960s. These anecdotes remind us that house painting can generate laughter and family bonding.
Frequently Asked Questions:
How long does it take to paint a house?
The duration depends on factors such as the size of the project, complexity, and weather conditions. A professional painter can provide an estimated timeline for your specific project.
Can I paint my house myself?
 Yes, but be prepared for a time-consuming and labour-intensive project. If you're not experienced, consider hiring a professional painter to ensure a high-quality result.
How often should I repaint my house?
The frequency depends on factors such as the quality of the paint, climate, and surface material. Generally, it's recommended to repaint every 5-10 years.
The Bottom Line:
In conclusion, the cost of painting a house in Australia depends on various factors, including the size and complexity of the project, the quality of the paint, and the location. By understanding these factors and considering some amusing anecdotes, you can make an informed decision about painting your house and creating a colourful, happy space for you and your family.