Renovating a house can be an exciting and rewarding experience, but it can also be a costly one. So, how much does it cost to renovate a house in Australia? Buckle up because we're about to dive into the nitty-gritty of renovation costs, tips, and ways to reduce expenses.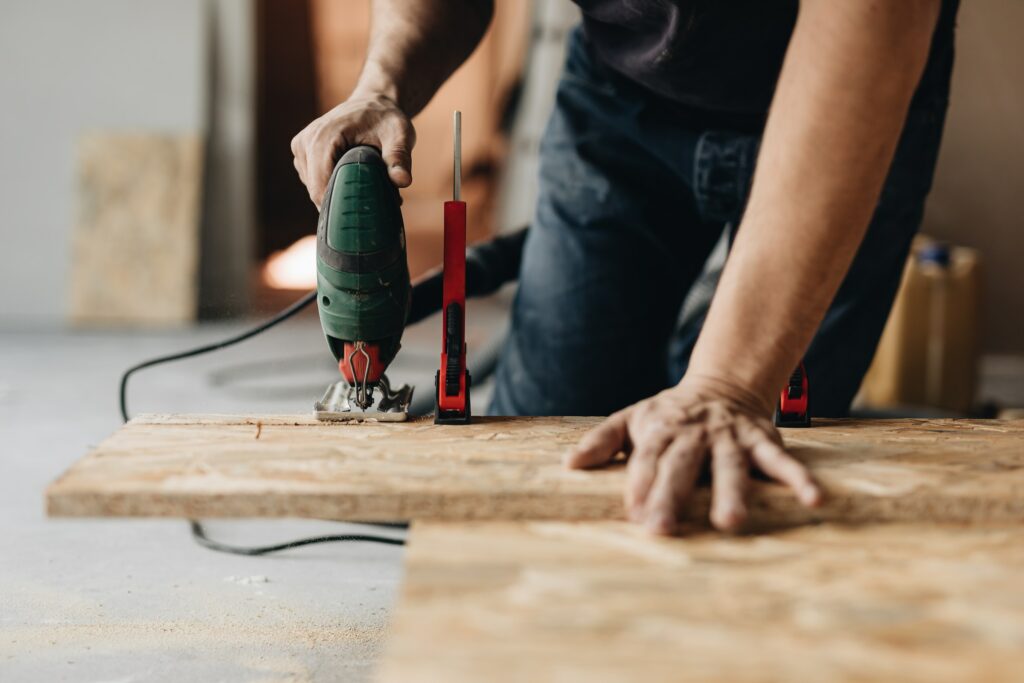 How Much Does It Cost to Renovate a House: The Cost Breakdown
According to a study, 50% of all full house renovations in Australia cost between $40,000 and $300,000. However, these costs can vary greatly depending on the home's size, the renovation's intensity, and your geographical location. For example, the average cost for a full house renovation in Victoria is $71,000; in Western Australia, it's $54,377.
Renovation Tips and Tricks
Research and make a budget: Before starting any renovation project, it's crucial to research and create a budget. It will help you avoid overspending and ensure you have enough funds to cover unexpected costs.
Prioritize your needs: Once you have a budget, determine your priorities and needs. It will help you allocate your funds more effectively and ensure you spend money on the most important aspects of your renovation.
Hire professionals: While DIY projects can save money, hiring professionals can ensure that your renovation is done correctly and efficiently. Make sure to check their qualifications and ask for references.
Get multiple quotes: When hiring professionals, it's essential to get multiple quotes to compare prices and services. It will help you find the best deal and ensure that you're not overpaying for your renovation.
Be mindful of hidden costs: Renovations can often uncover issues, such as plumbing or electrical problems, requiring additional investment but not adding value to your home. Be prepared for these unexpected expenses by setting aside a contingency fund in your budget.
How to Reduce Costs
Do your demolition: If you're comfortable with the idea, doing your demolition can save you money on labour costs.
Choose budget-friendly materials: Opt for budget-friendly materials and finishes to reduce costs. It doesn't mean you have to sacrifice quality; just be mindful of your choices and shop around for the best deals.
Reuse and repurpose: Instead of buying new furniture or fixtures, consider reusing or repurposing items you already have. It can save money and give your home a unique, personalized touch.
Plan ahead: Developing a detailed plan and timeline for your renovation can help you avoid costly mistakes and delays.
Common Mistakes to Avoid when Budgeting for a Home Renovation:
Some common mistakes to avoid when budgeting for a home renovation include:
Setting an unrealistic budget: It's essential to create a realistic budget that accounts for all possible costs, including materials, labour, permits, delivery fees, and waste disposal costs. Also, consider the potential costs of hiring professionals such as architects, interior designers, or structural engineers if your project requires it.
Sacrificing function for form: While aesthetics are important, it's crucial not to prioritize appearance over functionality. Ensure that your renovation choices make sense for your lifestyle and the way you use your space.
Being too trendy: Following the latest trends can quickly make your home look dated. Instead, opt for timeless designs and materials that will stand the test of time.
Making bad design choices: Poor design choices can negatively impact the functionality and value of your home. It's important to carefully consider the design elements of your renovation and consult with professionals if needed.
To avoid these common mistakes, take the time to plan your renovation carefully, create a realistic budget, prioritize functionality, and choose timeless designs. Additionally, consider hiring professionals to help guide you through the process and ensure a successful outcome.
Frequently Asked Questions:
What are the most common hidden costs in home renovations?
Some common hidden costs in home renovations include plumbing and electrical work, structural repairs, and unexpected issues uncovered during the renovation process.
How can I save money on my home renovation?
Some ways to save money on your home renovation include doing your own demolition, choosing budget-friendly materials, reusing and repurposing items, and planning ahead.
How much does it cost to renovate a kitchen in Australia?
The cost of renovating a kitchen in Australia can range from $10,000 for budget finishes to over $45,000 for high-end finishes.
The Conclusion:
In conclusion, the cost of renovating a house in Australia can vary greatly depending on various factors. You can ensure a successful and cost-effective renovation by researching, creating a budget, and following the tips and tricks mentioned above. Happy renovating!