Do you dream of breezy beach cottages with whitewashed furniture? Are you looking to give your existing furniture a relaxed, coastal vibe? Whitewashing is an easy DIY technique that can transform your furniture and make it look like it came from a chic seaside boutique.
This complete guide will walk you through everything you need to know to on how to whitewash furniture like a pro. We've covered you, from supplies and steps to tips and tricks. So grab your paintbrush, turn on some Jimmy Buffet, and let's get whitewashing!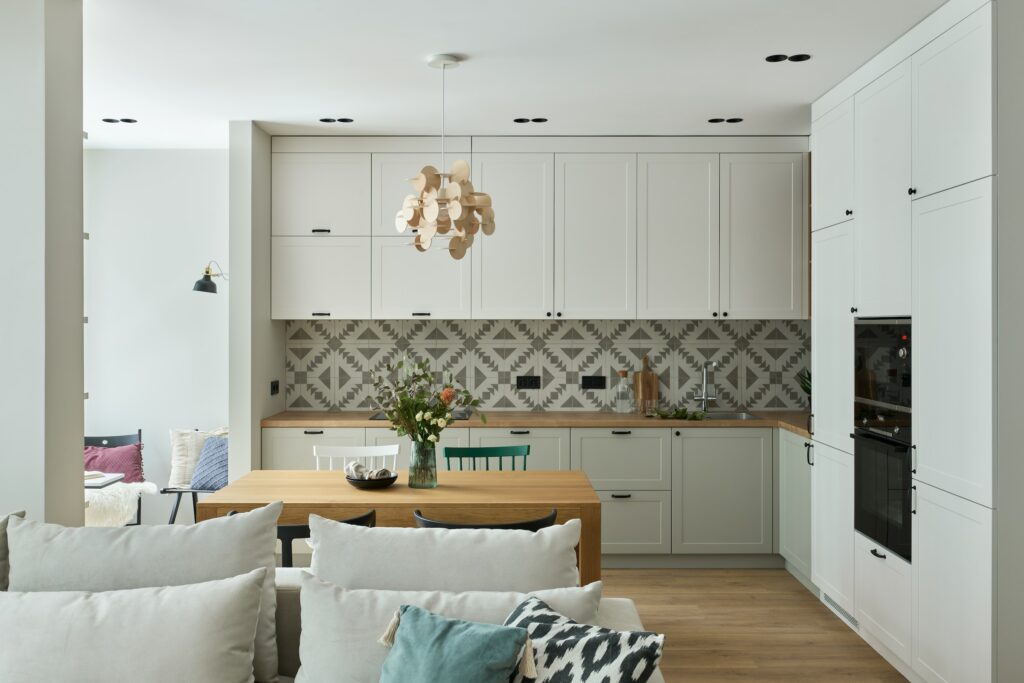 Supplies You'll Need
Paintbrush
Lint-free rags
Container for diluted paint
Paint tray
Drop cloth
Sandpaper
Tack cloth
Chalk paint or latex paint
Water
Polyurethane (optional)
When it comes to paint, any chalk paint or latex paint will work. Choose pure white paint without grey undertones for a bright white coastal look. Some popular options include Dixie Belle's Pure White or Valspar's Simply White.
How to Whitewash Furniture: 
Step 1: Prep the Furniture
Before you start painting, make sure to properly prep your furniture. This will help the paint adhere and create a smooth finish.
First, sand the entire piece with a fine-grit sandpaper.
It is with a tack cloth.
If there are any holes, dents, or imperfections, fill them with wood filler and let them dry completely. Sand smooth.
Lastly, use a lint-free rag to wipe down the entire piece to remove any remaining dust or debris.
Step 2: Dilute the Paint
One of the keys to whitewashing is diluting your paint with water. It allows some wood grain to show through for a coastal, weathered look.
Start by pouring a small amount of paint into a container – about 1/4 cup. Then, slowly add water while stirring until the paint is thin and runny. Aim for a 1:1 ratio of paint to water.
You want the consistency to be like milk. If it's too thick, your furniture will look painted rather than whitewashed.
Step 3: Apply the Whitewash
Before starting:
Lay down a drop cloth to protect your floors.
Working in sections, use a paintbrush to apply the diluted paint directly onto the furniture.
Work it into the grain and crevices.
Apply liberally so the whitewash really soaks into the wood. Let it sit for 2-3 minutes.
Step 4: Distress and Wipe Away
Here comes the fun part! Take a clean rag and start wiping away some of the paint. Work in the direction of the wood grain.
To accentuate the distressing, you can leave more paint in crevices and detailed areas. How much you take off is up to you – go for a heavier, worn look or leave more paint for a lighter coastal vibe.
Step 5: Add More Coats
Most pieces will need 2-3 coats of whitewash for full coverage. Wait at least an hour between coats to let the paint dry.
Add water as needed to keep the paint diluted for each coat. Repeat the application and distressing process.
Step 6: Seal and Protect
Seal the furniture with a water-based polyurethane once you achieve your desired whitewashed look. This protects the finish and prevents yellowing over time.
Apply 2-3 thin, even coats with a foam brush, sanding lightly between each coat.
And that's it – you just transformed your furniture with a breezy coastal style!
Tips and Tricks
Add a few drops of grey or tan paint to your whitewash for a more weathered look.
Try different rag textures like burlap or terrycloth for unique distressing effects.
For a bold coastal look, paint the interior a bright beachy hue like turquoise.
Whitewash works great on all types of wood – try pine, oak, walnut, and more!
Paint the edges and undersides for a fully finished look. Use painter's tape for crisp edges.
Frequently Asked Questions:
How long does it take to dry?
Each thinned coat will dry within 1-2 hours. Let dry overnight before distressing. The piece can be used after sealing it with polyurethane.
Can you whitewash over an existing finish?
For best results, strip off any prior stain, paint, or finish completely before whitewashing so the diluted paint can properly soak into the raw wood.
How do I care for whitewashed furniture?
Use coasters under drinks, wipe spills quickly, and dust regularly with a soft cloth. Reapply polyurethane as needed if the surface becomes worn. Avoid harsh cleaners.
The Bottom Line:
So there you have everything you need to whitewash furniture like a pro! Grab your supplies and get ready to give your home a relaxed, coastal makeover. Let us know how your whitewashing project goes in the comments!