Welcome to the world of frosted window film – the unsung hero of modern homes, the invisible barrier against prying eyes, and the answer to all your sun-drenched living room woes. But wait! Before you roll your eyes and dismiss this as another mundane home improvement topic, let's take a moment.
Can we just appreciate the underappreciated?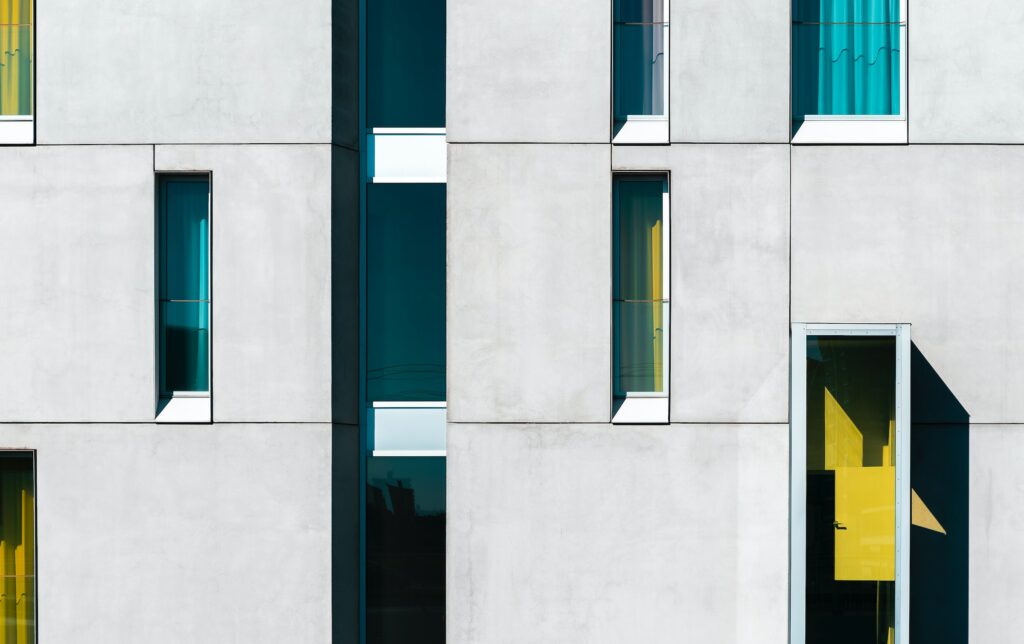 The Power of Frosted Film: More Than Meets the Eye
Just imagine this scenario. You've just moved into a new house, and the large windows are a key selling point. The sunlight pours in, illuminating your new space, and it's just a chef's kiss. But then, you realize there's a problem. You've got a panoramic view of the neighbourhood, and they've got a panoramic view of… well, you.
Enter frosted window film, the Superman of the window world. Invisibility cloak? Check. Heat resistance? Check. UV protection? Check. Privacy? Double-check. It's like the Swiss Army knife of window treatments, and it's high time we gave it the recognition it deserves.
Do I hear a chuckle? A snort? A dismissive wave of the hand? Hold on to your scepticism, dear reader. By this end, I guarantee you'll be a frosted window film convert.
Frosted Window Film and Its Benefits: A Listicle of Awesomeness
Still not convinced? Let's dive into the nitty-gritty. Here are the top five benefits of frosted window film, backed by statistics that are as hard as a diamond and as clear as your soon-to-be frosted windows:
Privacy: Frosted window film transforms your glass panes into privacy panes, allowing sunlight in a while and keeping curious eyes out. It's like having your cake and eating it too, except the cake is your privacy and… well, you get the point.
UV Protection: Did you know untreated windows allow approximately 75% of the sun's UV rays into your home? The American Cancer Society warns that prolonged exposure to these rays can have harmful effects. Frosted window film can block up to 99% of these harmful rays, effectively turning your windows into sunblock.
Energy Efficiency: Here's a little-known fact – windows are responsible for up to 30% of residential heat gain and loss. By reducing heat transfer, frosted window film can help lower your energy consumption and, in turn, your utility bills. It's like putting your windows on a low-carb diet.
Aesthetic Appeal: Frosted window film can add a touch of sophistication and elegance to your home. It's like dressing your windows in a chic little black dress, except it's not little, black, or a dress. But you get the idea.
Easy Installation and Maintenance: Installing frosted window film is as easy as pie. Maintaining it? Even easier. It's like having a pet rock, minus the pet part.
"Glass, Glass, Everywhere, but Not a Peep to See"
No, that's not a misquote from Samuel Taylor Coleridge's famous poem, 'The Rime of the Ancient Mariner.' It's a tribute to the power of frosted window film.
So, you might be asking, "Why haven't I heard about this before?" Good question. The answer is simple. Frosted window film is like the quiet
worker bee in the hive of home improvements. It's always there, always working, but seldom acknowledged.
But let's talk numbers, shall we? According to recent market research, The Frosted Privacy Window Film market is expected to grow annually by 12.8% (CAGR 2023 – 2030). The rising use of window films in residential buildings as an aesthetic addition and against the heat gain through windows is projected to drive this demand.
But why are people turning to frosted window films? The reasons are as varied as the patterns available in these films. One significant factor is raising awareness about the benefits of using frosted window films, such as privacy, security, and UV protection. Another reason is the growing popularity of decorative window films that add aesthetic appeal to buildings.
Frosted Window Film: Your Home's Secret Weapon
Why is frosted window film the secret weapon of your home, you ask? Think about it.
What other home improvement tool gives you privacy, UV protection, energy efficiency, and aesthetic appeal all in one package? The film is applied to the window, serving all these functions while almost invisible. And what's more, it doesn't even take up any space in the room!
Consider the designed frosted window film. It's a special kind of film that provides UV protection, prevents insects from entering your home, and provides security against break-ins and thefts.
Then there's the no-designed frosted window film, a thermal insulation product that protects the glass from cold air, heat, and UV rays.
Frequently Asked Questions:
What exactly is a frosted window film?
Frosted window film is a thin sheet of plastic that is applied to a window. It diffuses the light so that the room behind the window is not as bright, making a room or office more private and reducing glare. It's like a pair of sunglasses for your windows.
How does frosted window film provide UV protection?
Frosted window film has a layer of solid polymer base covered with another sheet of polyester or other liquid crystal material. This gives it UV protection, preventing harmful rays from entering your room.
Does frosted window film really help with energy efficiency?
Absolutely! Frosted window film helps reduce the amount of heat entering a building, thus helping conserve energy. It's a great way to make your home more energy-efficient.
The Bottom Line:
In conclusion, the frosted window film is a versatile, practical, and aesthetic addition to any home. And its name is Frosted Window Film. So, next time you're standing in front of your window, sipping your morning coffee, and wishing for a bit more privacy or a little less glare, remember – there's a superhero waiting to rescue you.