https://www.youtube.com/watch?v=S_u1oVXxKS4
Main Beach Window Tinting
We're home & commercial window tinting experts. We're
trusted
by business and home owners in Main Beach and all over The Gold Coast. Check out our amazing
5 Star Reviews
+ our most recent tinting photos. We're so confident in our quality service, we offer:
Residential Lifetime Guarantee
A Commercial 12-Year Guarantee
Premium Window Films
20+ Years of Experience
Ultra-Competitive Pricing
Expertly Installed at your Main Beach Business or Home
Call Us (07) 3067 3354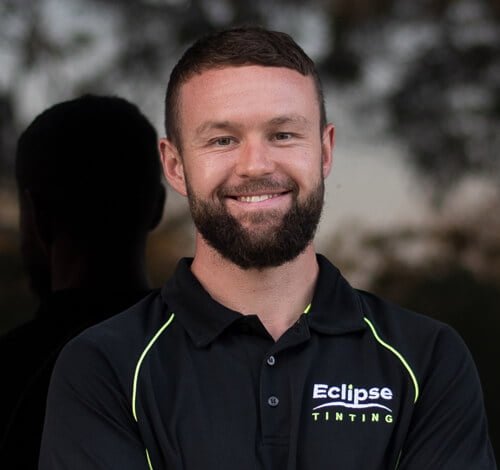 Get a Quote Today
We tint homes & businesses in Main Beach
Or, Enter your details below
Why Choose Eclipse Tinting?
Watch Our Video
Trusted by Home and Business Owners in Main Beach and all over The Gold Coast.
Call now and Save 20% when you tint two or more windows.
Our Latest Photos
Professionally Installed by Eclipse Tinting - The Experts in Window Tinting
Get a Quote
Get a Quote - Call Us
Need your home in Main Beach tinted? Find out about our stunning range of Privacy Tinting, Solar / UV Tints, Glare Reduction Tints and more.
Home Window Tinting
Privacy Tints, Block Out Tints, Reflective Tints and More. We tint office buildings in Main Beach.
Office Window Tinting
There's no job too big, too small, or too difficult for Eclipse Tinting. Contact us regarding your Main Beach property today.
Commercial Window Tinting
Meet Ben
Ben, is the owner of Eclipse Tinting Main Beach. He has been tinting windows (and doors) across the globe for 20+ years. Ben has tinted windows for thousands of homes and businesses on The Gold Coast (including in Main Beach), but he's also had his fair share of high-profile clients – one such example is the British Embassy in The Gambia.
Ben owns and operates Eclipse Tinting across South-East Queensland and specialises in home and commercial window tinting. There's no job too big, too high, too difficult, or too small for Ben.
If you're looking for a professional who:
Knows their craft,
Has ultra-competitive prices
Cleans up after the job
Provides incredible after-sales service
Arrange your quote today
Premium Window Films 20+ Years of Experience Installed by an Expert
Arrange Your Quote