As the sun rises, so does our dilemma of choosing between the beautiful daylight and the discomforting glare it brings. Enter the wonderful world of blackout window film. It's a match made in heaven, or at least in the factory, for those of us who love the daylight but could do without the sun's blinding rays. It's like having your cake and eating it, too but without the unnecessary calories.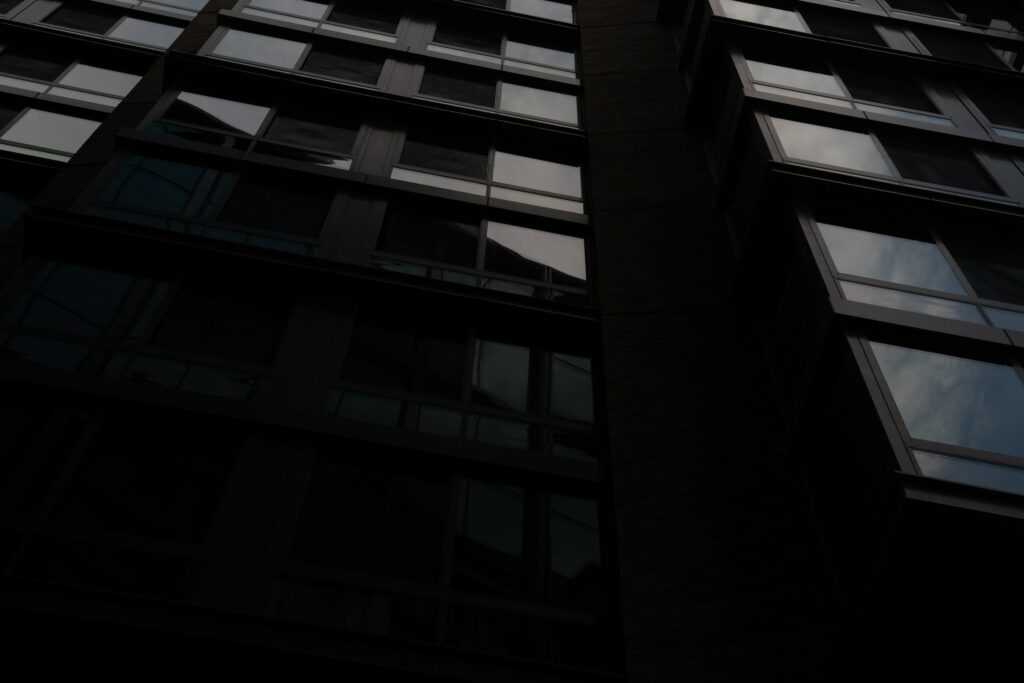 The Magic Behind Blackout Window Film
Imagine a world where you can bask in the daylight without squinting your eyes every few seconds. Ah, pure bliss! That's the charm of blackout window film. It's as if someone waved a magic wand and made your bright and glaring problems disappear, almost like Harry Potter, but without the flying brooms and the "He-Who-Must-Not-Be-Named".
You might be thinking, "Is this just another sales pitch?" or "How does this magic work?" Well, fret not, dear reader. The magic lies in the technology behind these films, which is a wonder.
Blackout window films block almost 99% of the sunlight, reducing heat and glare significantly. These films are easy to install and come in various shades and styles to suit your aesthetic needs. They are like the Gandalf of your home, standing tall and proclaiming, "You shall not pass" to the unwanted glare. Who knew functionality and style could coexist so harmoniously?
By the Numbers: The Power of Blackout Window Film
Here's a bite-sized listicle that can help quantify the benefits:
Heat Reduction: Blackout window films can reduce up to 80% of the heat from sunlight.
Glare Reduction: They can decrease glare by almost 94%.
UV Protection: These films block up to 99% of harmful UV rays, which can prevent fading of your precious furniture.
With the advent of such advanced technology as blackout window films, we're making strides in home comfort and energy efficiency. In the wise words of the legendary Bob Dylan, "The times they are a-changin'". Yes, indeed, they are.
The Perks of Going "Blackout"
You may be thinking, "Why should I invest in blackout window film?" Well, dear reader, I'm glad you asked.
Unrivalled Privacy
Firstly, let's talk about privacy. With blackout window film, you can live your life without worrying about prying eyes. This film is like the Superman of window treatments—it safeguards your privacy day and night. However, remember that the level of privacy during the night can be compromised if you have the lights on. A frosted window film can be an alternative solution for night-time privacy.
Light Control
Next, we have light control. As the name suggests, blackout window film blocks out almost all incoming light. So, if you're a nocturnal creature who prefers the comfort of darkness over the harsh light of day, or if you're sensitive to light while sleeping, blackout window film is your knight in shining (or should I say 'dimming'?) armour.
Heat Reduction
It may come as a surprise, but blackout window film also contributes to heat reduction. It's like having an invisible, 24/7 air conditioner for your windows. What's not to love?
UV Protection
Lastly, let's not forget about UV protection. While sunlight can be a mood enhancer, its ultraviolet rays can harm our skin and furniture. Blackout window film blocks 99% of UV rays, ensuring you, your loved ones, and your favourite armchair are safe from the sun's harmful effects.
The Right Blackout Window Film For You
Choosing the right blackout window film can be as tough as picking the perfect Netflix show on a Friday night. Remember, it's not just about blocking the sunlight but choosing a film that resonates with your style and needs.
For example, if you're a fan of the minimalist style, go for a film with a more subtle and less reflective appearance. Or, if you're into the glitz and glamour, a more reflective film might be your cup of tea.
But remember, as Shakespeare once said, "All that glitters is not gold". So, consider the functionality along with the aesthetics. Are you seeking more privacy, or is heat reduction your main concern? Ask yourself these questions before making a choice.
A Peek into the Future
Picture this. It's the year 2030. You're sitting in your living room, enjoying the daylight without the harsh glare. Your house is cool despite the scorching heat outside. And the cherry on top? Your energy bills have been significantly reduced. Isn't this the dream?
With blackout window films, this dream isn't too far from reality. And the best part? The future is now.
Frequently Asked Questions:
Is blackout window film easy to install?
Yes, they are quite simple to install. However, it's recommended to have a professional do it to ensure the best results.
Is the blackout window film installed on the inside or the outside?
Most blackout window films are installed on the interior of windows, but exterior window films are also available. It's important to discuss with a professional to decide which option would suit your needs the best.
What is anti-graffiti film?
Anti-graffiti film is a type of window film that can protect glass from vandalism and etching. It can be easily removed and replaced if it gets tagged, protecting the glass from any damage.
Final Words:
In conclusion, blackout window film is a practical and stylish solution to combat the unwanted glare from the sun. Its numerous benefits include heat reduction, glare reduction, and UV protection.