Eclipse
Window Tinting
We're the window tinting experts. Trusted by home and business owners all over Queensland. Check out our 5 Star Reviews + our most recent photos. We're so confident in our quality service, we offer:
Residential Lifetime Guarantee

Commercial 12-Year Guarantee

Premium Window Tints

20+ Years of Experience

Ultra-Competitive Pricing

Expertly Installed
Call Us (07) 3067 3354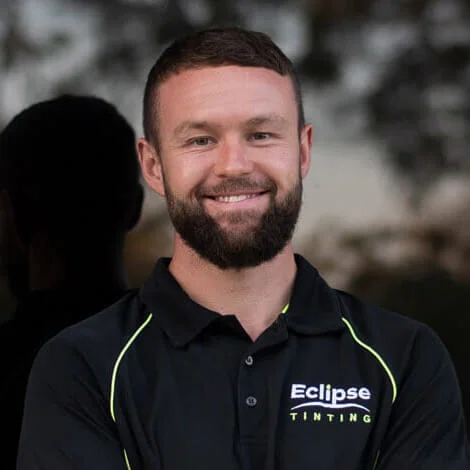 Get a Quote Today
Call us on (07) 3067 3354
Or, Enter your details below
Trusted by
THOUSANDS

of Home and Business Owners in South-East Queensland
Call now and Save 20% when you tint two or more windows.
4 Benefits

of Our Premium Brand
Window Tints

We only use trusted premium brand window films suited for Queensland conditions.
Tint for Security & Safety
Reduce people seeing into your home or workplace. You also reduce glass-shatter if an unlikely event occurs, as the window film literally holds the broken glass together.*
Tint Reduces Energy Consumption
Our premium range of tints can reduce heat transfer by 86%. Keeping your home or workplace more comfortable whilst reducing cooling and heating related energy costs.
99.9% UV Rejection
We don't need to tell you how bad UV rays can be for your health, but UV rays also attribute to the fading of your furnishings (including flooring!). Our premium window tint films block UV by up to 99.9%
Tint for Daytime Privacy
The #1 reason most people get window tinting, is for the added privacy benefit. Our premium tints are aesthetically pleasing. Whether you own a beach-side mansion, or a rental property – our premium tints will look stunning.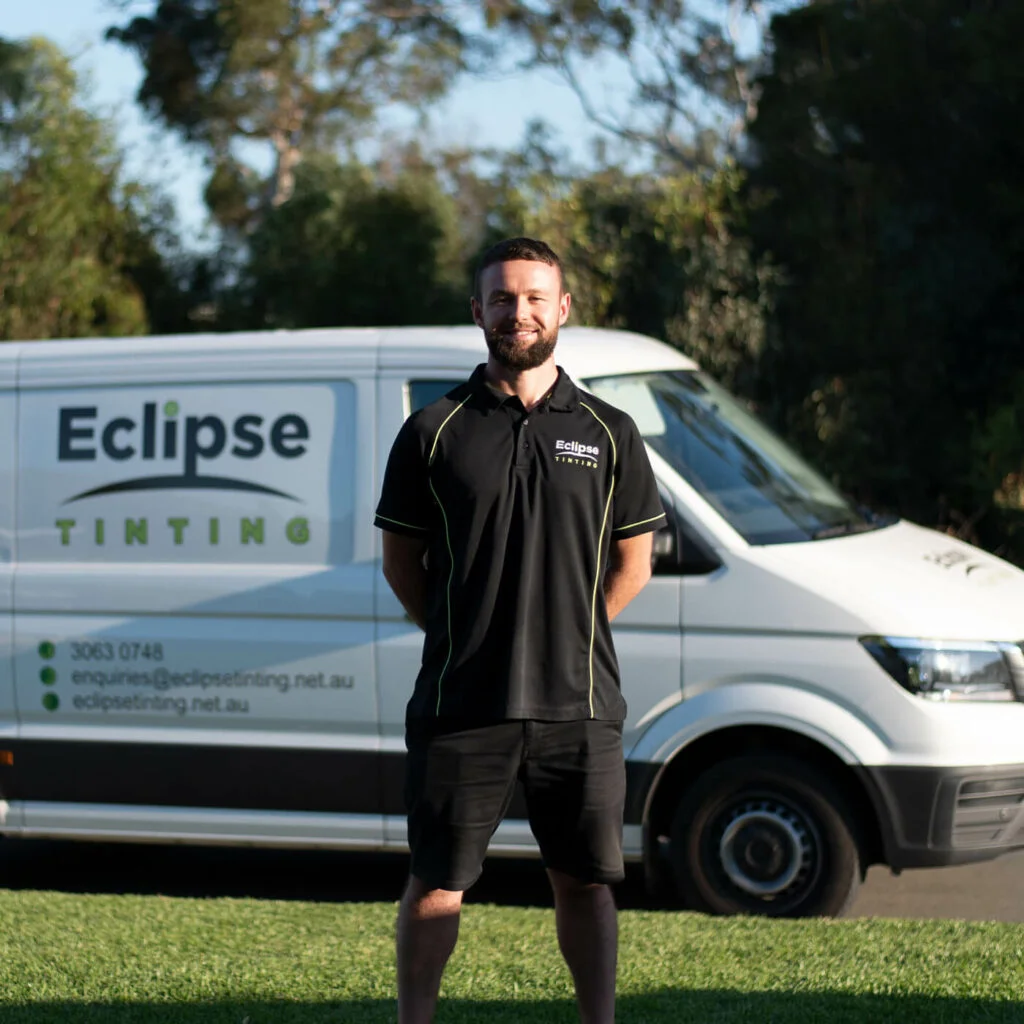 Meet Ben
Ben, is the owner of Eclipse Tinting. He has been tinting windows and doors across the globe for 20 years. Ben has tinted windows for thousands of homes and businesses, but he's also had his fair share of high-profile clients – one such example is the British Embassy in The Gambia.
Ben owns and operates Eclipse Tinting across South-East Queensland and specialises in home and commercial window tinting. There's no job too big, too high, too difficult, or too small for Ben.
If you're looking for a professional who:
Knows their craft,

Has ultra-competitive prices

Cleans up after the job

Provides incredible after-sales service
Benefits of Window Tinting
Home, Office & Commercial Window Tinting
There are many reasons why people are flocking to have their windows tinted. More of us are working from home or spending more time at home, than ever before. People are realising the health benefits, safety, security and privacy benefits and of course when done correctly, the aesthetic benefits of tinting their windows. The right tinting films can truly transform the facade of your home, apartment or business. We have a wide range of films depending on the effect you're looking for. We have a range of reflective, frosted, clear, medium and dark films + many more – all of which are incredibly high quality and backed up by our guarantees. We can visit your home and provide samples and information regarding which tints would work best for you, your family or your business. Of course, we provide this service complimentary as part of our free quote. Check out some of the thousands of photos we've posted on our social channels and see what tints other people have chosen for their homes and businesses.
Contact us today